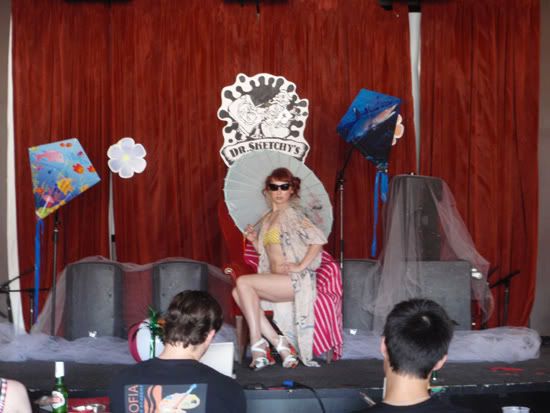 Texas certainly sizzled and Melissa Meaow made it even hotter for our special summer sketch session. You can see why she's such a fan favorite and why she's always asked back. You can take a look at the pictures in our
PHOTO
section of our branch
Now, pay attention because this next part is different and IMPORTANT.
This month we have an added bonus of a
THURSDAY
night session for those of you that can't make the usual sunday events. We're doing it special with Dallas' own Assassination City Roller Derby Girls. Come out and enjoy some sketching fun with these dangerous beauties while they hip check your talent and enjoy a week day session. Because we love you.